During a recent school assembly, Curtis Wilson Primary School and Academy 3rd grader Anthony Black was named the first place winner in the Nowak Poetry Inspire! Writing Contest.  Anthony's poem entitled Don't Give Up! will be published in a soon to be released book of poems, Taking Our Lives Back!  The school congratulates Anthony's writing ability and faithful heart!
l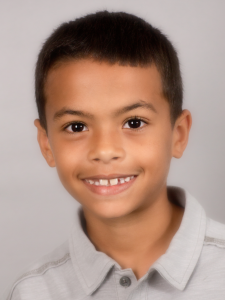 l
Don't Give Up!
l
Joy is God's beautiful ray.
It shines brightly day after day.
Sometimes I look up and see a dove.
I know it's a symbol of love.
Don't give up on your hopes.
Say a prayer, every day, every night.
And God will open your eyes with light!
l
Author: Anthony Black
l
l
l
l
Other winners at the school level include:  Lola (Kindergarten), Efe (1st grade), Drake and Ava (2nd grade), Bana (3rd grade), Josie and Noah (4th grade), Sophia (5th grade), and Colby (6th grade).  Awesome job Curtis Wilson Primary School and Academy students!